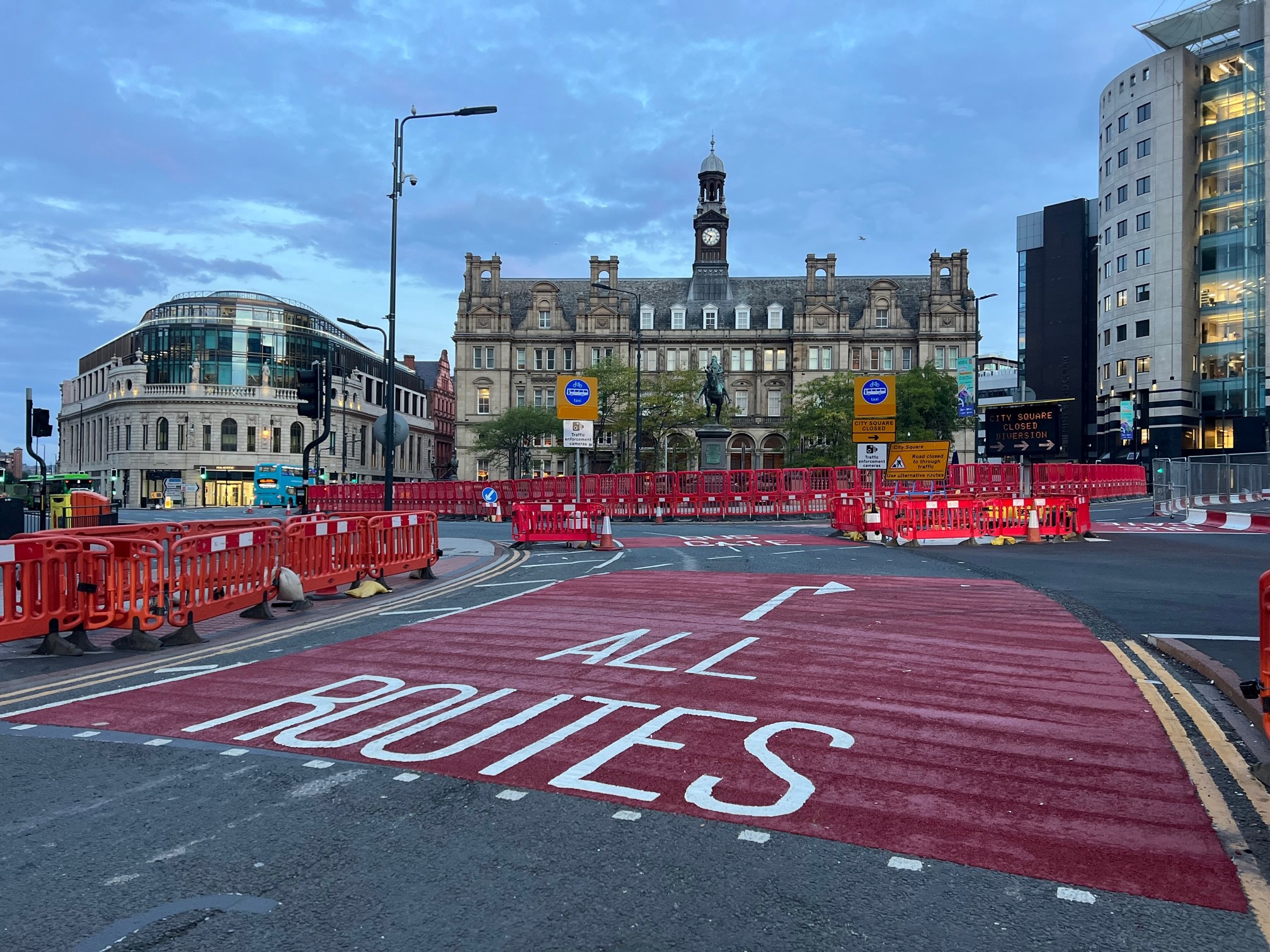 A bus gate is now in operation where Bishopgate Street meets City Square, to protect buses from congestion and to ensure the safety of pedestrians and construction partners working on site.
Entry to Wellington Street from Bishopgate Street is now prohibited. General traffic travelling along Bishopgate Street can now only turn right onto Boar Lane and exit the city via Mill Hill and to the south.
Traffic enforcement cameras have been installed and motorists who travel through the bus gate onto Wellington Street will receive a penalty charge notice.
If you need to travel around the city centre by car, you are encouraged to consider a number of diversionary routes. Find alternative routes.
This is part of Leeds City Council's plan to improve facilities for buses, cyclists and pedestrians - making the city centre a more pleasant place to live, spend time in and travel through.
Who can access City Square?: